100% natural pure
All essential oils in this category are 100% naturally pure and undiluted. These oils are suitable for aromatherapy. Most of them are suitable for ingestion or internal use as well. For ingestion we advice to always consult an aromatherapist. 
Essential oil Chamomile (Roman) - EO049

​​ Botanic INCI: Anthemis nobilis Flower Oil Synonym: Anthemis nobilis, camomile, English chamomile, garden chamomile, sweet chamomile, true chamomile Description: Chamomile is a small, perennial herb, belonging to the…

€ 14,95

Essential oil Jasmine Absolute - EO047

​​ Botanic INCI: Jasminum grandiflorum Flower Extract Synonym: Spanish Jasmine, Royal Jasmine, Catalonian Jasmine. Description: Jasminum grandiflorum is a scrambling, deciduous shrub growing to 2 - 4 metres. The leaves are…

€ 34,95

Essential oil Anise (Staranise) - EO035

Anise is a manual fruit of a tree or bush of less than a meter high, with fine leaves and white flowers. Staranis Fruit / seed oil is obtained through steam destillation of the seeds.

€ 2,35

Essential oil Bergamot (FCF) - EO003

Bergamot is a subspecies of the orange tree, which is cultivated in almost all subtropical countries. The tree originates from West-India. Christoffel Columbus would have entailed the tree from the Canary Islands.

€ 3,65

Essential oil Camphor - EO042

​​ Botanic INCI: Cinnamomum Camphora Bark Oil Synonym: Laurus camphora, true camphor, hon-sho, laurel camphor, gum camphor, Japanese camphor, Formosa camphor. Description: Camphor is an evergreen tree belonging to the…

€ 1,95

Essential oil Cedar wood (Atlas) - EO044

​​ Botanic INCI: Cedrus Atlantica Bark Oil Synonym: Atlantic cedar, Atlas cedar, African cedar, Moroccan cedarwood (oil), libanol (oil). Description: Cedarwood is an evergreen tree belonging to the Pinaceae family. Growing up…

€ 2,05

Essential oil Citronella - EO007

Just like the Ceylon-citronella, the Javanese version, called Java maha pengiri, is a fragrant grass species. This type is cultivated in all tropical cities, especially in Java, Vietnam and Argentina.

€ 2,55

Essential oil Clove - EO013

​​ Botanic INCI: Eugenia Caryophyllus Bud OilSynonym: Eugenia aromatic, E. Caryophyllata, E. caryophyllus Description: Clove is an evergreen tree belonging to the Myrtaceae family. Growing up to 12 metres high, it has large,…

€ 2,90

Essential oil Coriander - EO012

Coriander is an annual plant, which originates from South-Europe and the Middle East. It is a very old herb, which was used for years in the kitchen and in medicine.

€ 4,05

Essential oil Eucalyptus - EO009

The eucalyptus globulus is one of the more than 700 known eucalyptus species which originate from Australia. Eucalyptus is, since this plant can process huge amounts of water, often planted to lay marshes dry.

€ 2,35

Essential oil Frankincense - EO045

​​ Botanic INCI: Boswellia Carterii Oil Synonym: Olibanum Oil, Boswellia carteri, Boswellia undulato crenata Description: Frankincense, also called olibanum, is an aromatic resin, obtained from trees of the genus Boswellia in…

€ 5,95

Essential oil Geranium - EO010

Geranium is a to 1 meter high, hairy bush. Actually the plant is not called Geranium, but "pelargonium". As the name geranium has now been completely established, we continue to use the name geranium.

€ 5,35

Essential oil Grapefruit - EO011

Grapefruit is an evergreen tree, which can reach a height of 10 meters. It originates from Asia and is now especially cultivated in California, Florida, Brazil and Israel.

€ 3,35

Essential oil Juniper - EO043

​​ Botanic INCI: Juniperus Communis Fruit Oil Synonym: Common juniperDescription: Juniper is an evergreen shrub belonging to the Cupressaceae family. Growing up to 6 metres high, it has blue/green needles, round berries and…

€ 5,15

Essential oil Laurel - EO037

​​ Botanic INCI: Laurus Nobilis Oil Synonym: Bay laurel, sweet bay, bay tree, true laurel, Grecian laurel, laurel tree, laurel. Description: Laurus nobilis is an aromatic evergreen tree or large shrub with green, glossy…

€ 8,99

Essential oil Lavender - EO014

In South Europa and North Afrika Lavender is mostly cultivated for the extraction of oil. Especially the Provence is famous for its Lavender fields.

€ 4,99

Essential oil Lemon - EO005

Lemon is a small to 6 meter high, evergreen tree. It originates from Asia, most probably India. The tree is especially cultivated in Italy, Span, Portugal, Cyprus, Israel and in America (especially in California and Florida).

€ 2,39

Essential oil Lemongrass - EO006

Pure essential oil of Lemongrass. Lemongrass, Cymbopogon citratus, is a to 1,5 mtr. high fastgrowing aromatic grass type, with an extensive root system, which rapidly depletes the soil.

€ 2,35

Essential oil Lime - EO015

Citrus aurantifolia oil is a volatile oil, which is obtained by distillation from the fruits of the lemon, citrus aurantifolia, Rutaceae.

€ 2,80

Essential oil Mandarin - EO031

​​ Botanic INCI: Citrus Nobilis Peel Oil Synonym: Citrus reticulate (common), citrus nobilis (king), citrus madurensis, citrus unshiu (Satsuma), citrus deliciosa (Mediterranean or Willow-leaf), European mandarin, true…

€ 2,15

Essential oil Marjoram (Spanish) - EO039

​​ Botanic INCI: Thymus mastichina Flower Oil Synonym: n/aDescription: Marjoram Oil Spanish is derived from a bushy perennial growing up to 60cm in height with a hairy stem, dark green oval leaves and small whitish flowers…

€ 3,85

Essential oil May Chang (Litsea) - EO016

Although rarely applied in aromatherapy, it is one of the top 10 most important essential oils. The annual production contributes to about 1.000.000 kg.

€ 3,20

Essential oil Mint (Field mint) - EO026

In low dose stimulating for the digestion and the heart. In heavy dose stimulating, narcotic, analgesic. Improves the gall production and the emptying of the gallbladder.

€ 2,60

Essential oil Mint (Peppermint) - EO017

​​ Botanic INCI: Mentha piperita OilSynonym: Brandy mint, balm mintDescription: Peppermint is a perennial herb belonging to the Lamiaceae family. Growing up to 1 metre high, it has elongated, oval leaves and two variations:…

€ 3,25

Essential oil Orange (Bitter) - EO030

​​ Botanic INCI: Citrus Aurantium Amara Peel Oil Synonym: C. Vulgaris, C. Bigaradia, Seville orange, sour orange bigarade (oil) Description: Orange is an evergreen tree belonging to the Rutaceae family. Growing up to 10 metres…

€ 4,40

Essential oil Orange (Sweet) - EO024

The sweet orange grows on a small, evergreen tree, originating from China. Today the sweet orange is mainly cultivated in California, Florida and around the Mediterranean Sea.

€ 1,79

Essential oil Palmarosa - EO028

Palmarosa is a herb with a grass-like leaves. The plant originates from India and Pakistan and now exists in Africa, Indonesia, Brazil and the Comoros as well.

€ 3,15

Essential oil Patchouli - EO025

Patchouli is a bushy plant, which can reach a height of 1 meter. The plant originates from Indonesia and the Philippines.

€ 3,25

Essential oil Petitgrain - EO029

The bitter orange tree is an evergreen tree, which can reach a height of 10 meters and originates from India and China. In comparison with the sweet orange, the bitter orange is smaller and more heart-shaped.

€ 3,75

Essential oil Pine - EO008

The Pine is a evergreen which can reach a height of 40 m. The pine distinguishes itself from the firs since the needles are grouped by two. The Pine originates from Eurasia and has now spread throughout the northern hemisphere.

€ 2,95

Essential oil Rose Absolute - EO036

​​ Botanic INCI: Rosa Centifolia Flower Extract Synonym: Rose Maroc, French Rose, Provence Rose, Hundred leaved rose, Cabbage Rose Description: Rose Centifolia is a deciduous shrub, growing up to 2.5 meters in height and…

€ 29,95

Essential oil Rosemary - EO018

Rosemary is a bush, which can reach a height of 1,5 meter and originates from the areas around the Mediterranean Sea. Today rosemary almost grows all over the world.

€ 2,65

Essential oil Sandalwood (Australia) - EO046

Sandalwood is a small shrub that belongs to the Santalaceae family. The trees grow up to 6 meters high, have a grey/green leaf and are tolerant towards drought and salt.

€ 29,50

Essential oil Tea tree - EO020

​​ Botanic INCI: Melaleuca alternifolia Leaf Oil Synonym: Narrow-leaved paperbark tea tree, ti-tree, ti-trol, melasol Description: Tea Tree is a small tree belonging to the Myrtaceae family. Growing up to 6 metres high, it has…

€ 2,75

Essential oil Thyme (white) - EO038

​​ Botanic INCI: Thymus Vulgaris Oil Synonym: Common Thyme Description: Thymus Vulgaris is a species of flowering plant in the mint family Lamiaceae, native to southern Europe from the western Mediterranean to southern Italy.…

€ 5,99

Essential oil Vetiver - EO021

Vetiver is a grass species originating from India. Today the plant is cultivated in most tropical areas. Currently Java and Haiti are the most important producers.

€ 8,85

New Manufacturer

Essential oil Ylang Ylang - EO022

​​ Botanic INCI: Cananga odorata Flower Oil Synonym: Unona odorantissimum, flower of flowers Description: Ylang Ylang is a tropical tree belonging to the Annonaceae family. Growing up to 20 metres high, it has fragrant pink,…

€ 4,55

Essential oils Sweet Basil - EO023

Basil originates from the far East, and reached our latitudes in the 16th century. In India Basil (in this case ocimum sanctum L.) is known as Tulsi.

€ 4,75

Essential olie Cinnamon (mix) - EO041

​​ Botanic / INCI: Eugenia caryophyllus Leaf Oil, Cinnamomum zeylanicum Leaf Oil, Cinnamomum cassia Leaf Oil.

Synonyms: Cinnamon barkOrigin: Great-BrittainDescription: A mixture of three natural essential oils that approach…

€ 2,45
Guestbook
09-07-2019

- It is not possible to ask questions via our guestbook.... 

read more

29-09-2018

- Direct link to raw materials for making soap

http://www.soapqueen.eu/c-252947/raw-materials-soap-cosmetics/

... 

read more

28-09-2018

- I need raw materials for making a soap

read more
New message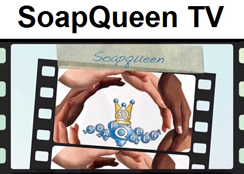 Basket
No items in shopping cart.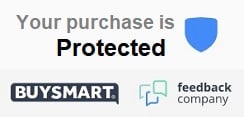 Offers