Welcome to SoapQueen Europe
Consumers & Businesses can order here
Melt & pour soap, Raw materials for Soap, Cosmetics, Melts & Candles, Perfumes, Oils, Butters & Wax, Colorants, Herbs, Ingredients, Tools.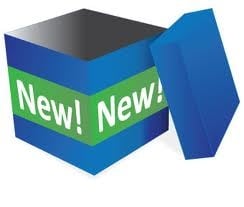 In the Picture: Last updated Products
Paraffin wax - transparent - Type 411006 - GK06

This transparent paraffin wax is more transparent than the ordinary wax. However, a completely transparent wax does not exist. This transparent wax allows more light than regular paraffin but is not fully transparent.

€ 62,50

ECO FIENDLY

SQ Eco Soy Wax - grains - soft - 100% natural - OBW057

This SQ soy wax of our own brand does not contain paraffin or beeswax and is especially created for container candles. This wax is utterly suitable for further mixing. This product is biodegradable and vegan.

€ 4,65

New Manufacturer

SQ Glitter (cosmetic) - Holografic Gold - KCG032

Description: This very fine cosmetic glitter is specifically designed for cosmetic products and soap.

Size glitter: 150 micronsSize: Zip bag: 5 gPlastic jar: 10 g - 20 g - 50 g - 100 g - 250 g - 500 gBucket: 1 kg - 5 kgMSDS TDS

€ 2,79

starter package - create lip balm - basic - 100% natural

​​ Description: A basic package for starters with all the necessary materials + instructions to learn how to create your own lip balm or lip-gloss.Content:∙ Instructions – download pdf version
∙ 2 x lip balm 10 ml (7,5…

€ 13,50

70% Alcohol

Alcohol Ketonatus 70% - OVL02

​ Description: A spray bottle or refill with chirurgic alcohol. Alcohol is an indispensable basic product for creating cosmetics. It is very important to always have clean and disinfected work surfaces, tools and jars in order…

€ 3,95
Basket
No items in shopping cart.