Welcome to SoapQueen Europe
Consumers & Businesses can order here
Melt & pour soap, Raw materials for Soap, Cosmetics, Melts & Candles, Perfumes, Oils, Butters & Wax, Colorants, Herbs, Ingredients, Tools.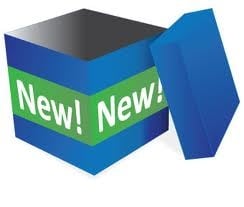 In the Picture: Last updated Products
Organic

Camilla flower - BEK007

Dried camilla flowers of cosmetic quality for the decoration of your soap or bath fizz products. Also suitable for potpourri.

€ 2,25

Basis Crème - Easy Cream - GGB45

The perfect start for the creation of a personal assortment of crèmes. Suitable for both facial crème, bode crème and hand- and foot crème.

€ 4,30

Organic

Almond oil - 100% pure - OBW074

​​ Description: This product is the basis of many cosmetic formulations. It is a very stable oil, long lasting, versatile, easy to use and cost effective. This oil is perfect for those who want an inexpensive base oil. Good to…

€ 3,25

New Manufacturer

SQ Glitter (cosmetic) - Holografic Gold - KCG032

Description: This very fine cosmetic glitter is specifically designed for cosmetic products and soap.

Size glitter: 150 micronsSize: Zip bag: 5 gPlastic jar: 10 g - 20 g - 50 g - 100 g - 250 g - 500 gBucket: 1 kg - 5 kgMSDS TDS

€ 2,79
Basket
No items in shopping cart.