Returns
Is it possible to return ordered products?
In case one or more of the ordered items do not meet your expectations, you can, within 14 days after receiving the goods, use your right to return the products. Conditions are that the products are unused, undamaged and complete in its original packaging and are returned with the invoice or packing slip. (Have a look at which items can NOT be returned)
We ask you to announce the return by e-mail (info@online-zeepwinkel.nl) with the subject: Return + mentioning the order number of invoice number.
Return shipment is done on the responsibility of the buyer. Pack the items well, so that we will receive them in the original and undamaged condition. In case of damage or loss of the return, we will not reimburse it.
In case of large amounts it is advised to send products by registered mail. The costs of the return shipment are borne by the buyer.
Which products can NOT be returned?
Products that are custom made and/or cut.

Items purchased especially for you in large quantities.

Cosmetic raw materials like perfumes or fragrance oils, colorant, essential oils etcetera. This is due to our quality and freshness guarantee and the strict legal rules cosmetic raw materials are subject to.

In some occasions cosmetic raw materials may be returned after consultation for half the price so they can be sold at the 'discount corner'.
What if the return shipping does not meet the requirements of returning goods?
Only returns that are not included in the "Do not return items" list and have been arrived in original condition and packaging, will be reimbursed. If the items are damaged and/or not complete, they will not, or not completely be reimbursed. If this is demonstrably the case, SoapQueen is entitled to offset the damage by the amount of compensation. This damage must have happened during the transport or if the buyer has done more to the product than necessary for the assessment.
How are returned items reimbursed?
1. Redemption by means of a order credit: Within five business days after receiving the returned goods you will receive an email with an order amount worth the amount of the returned order + €2,50 extra as compensation of the shipping costs.
2. Repayment on account: Place the order credit, received by email, in your shopping bag and choose -CREDIT NOTE in the "send to" section. Within five business days the amount will be transferred to your account. For a quick smooth handling we advise to clarify your bank account number (SEPA/IBAN) and the name of the accountholder at step 2.
Communication
In order to avoid misunderstandings and disputes, all communication runs via email. Telephone comments are not valid. Responses and communication is only valid in the original email conversation with conversation history and topic regarding order number.
Return address:
SoapQueen vof – Veilingdreef 20 – 4614 RX – Bergen op Zoom – Nederland
Do you doubt anything?
Please contact SoapQueen via info@online-zeepwinkel.nl
>>>PDF download
Guestbook
09-07-2019

- It is not possible to ask questions via our guestbook.... 

read more

29-09-2018

- Direct link to raw materials for making soap

http://www.soapqueen.eu/c-252947/raw-materials-soap-cosmetics/

... 

read more

28-09-2018

- I need raw materials for making a soap

read more
New message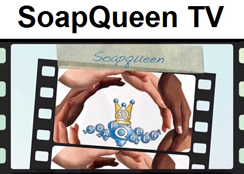 Basket
No items in shopping cart.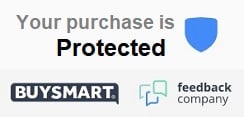 Offers