More info / requirements advertisement
Requirement: At least 3 orders per year or a minimum total order amount of € 225,-
These requirement for the retention or replacement of the ad will be checked twice a year:
Summer check point: June/July
Autumn check point: November/December
Some advantages
More visitors at your web shop or on your website.

A higher Google ranking of your website.

More new customers and higher sales.

Advertising Business Card holders receive extra loyalty discount.

Multiple advertisements are possible. (3 categories)
For more information and placement: info@online-zeepwinkel.nl
We would gladly receive your latest order number in order to control.

Furthermore we need a banner, logo or picture, which we can post on our advertisement pages.

It is also possible to mention some extra personal information.

Please specify the preference of the locations for your ad:
1. ADVERTISE CHILDRENS PARTIES
Basket
No items in shopping cart.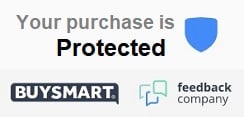 Offers