Soap Base / Melt & Pour soap Specialist / Stephenson
One buys the best Melt & Pour Soap at a real soap Specialist.
All our basic soaps are produced by Stephenson Group

SoapQueen has been a partner and official distributor for Stephenson for 15 years.
This is one of the best producers worldwide. The production is entirely in the UK.
The most complete range of top-quality cast soaps.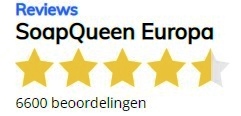 Basket
No items in shopping cart.