Wicks
Exists in many different types and sizes. The wick you should use for your candle depends on the type of candle wish to create. Candlewick is made from woven cotton which contributes to the burning quality. The shaped sustainers are made from the same material and covered with a layer of wax.
There are different sizes. The size you need depends on the size of your candle. In the diagram below you can find which wick to use according to the diameter of the candle you wish to pour. The required sizes can differ from scented candles due to the addition of certain fragrance oils. Often a different size than indicated is needed when using natural waxes like Soy Wax for your candle. It is advised to test every new formula.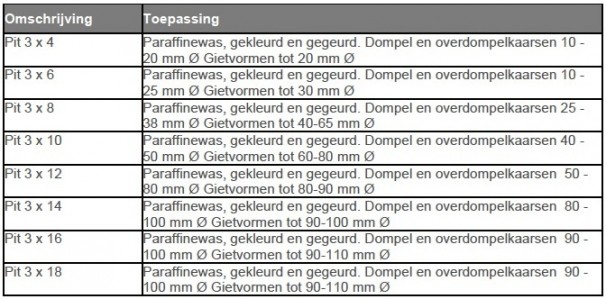 Basket
No items in shopping cart.