Glycerin soap - melt & pour soap base - semi-transparent - suspension - sweat free - Crystal SU - GGB05
Description: This semi-transparent melt & pour soap has a special composition which ensures that additions such as glitters and herbs do not sink to the bottom but remain pretty evenly in the soap.
NOTE: This soap has a higher melting temperature and is therefore ticker in structure. Due to this the soap is less suitable for tiny shapes and air bubbles may remain in the soap.
Elucidation: On the photo with the golden and purple colored soap only glitters in those colors were used without the addition of a colorant. Due to the even distribution throughout the soap, it adapts to the colors of the glitter. >>>order cosmetic glitters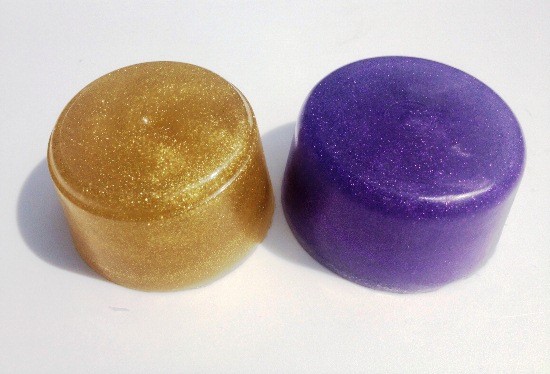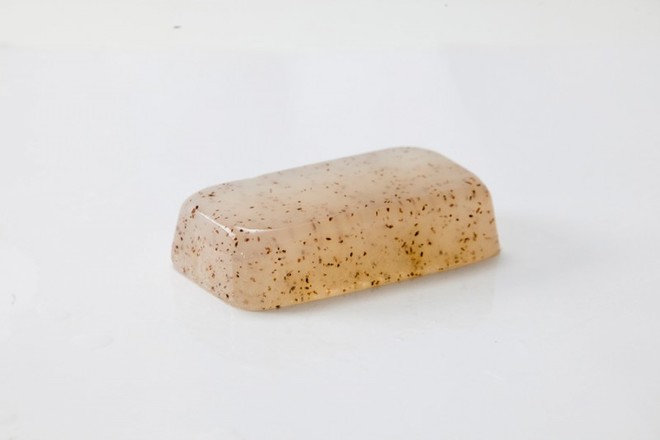 Characteristics:
semi-transparent

high melt temperature and little time for editing.

vegetal basis.

very well foaming.

moisturizing due to high level of glycerin which gives a nice sense to the skin.

neutral fragrance and optimal fragrance absorption.
INCI: Aqua, Propylene Glycol, Sodium Stearate, Glycerin, Sucrose, Sodium Laurate, Sodium Laureth Sulfate, Sorbitol, Sodium Lauryl Sulfate, Silica, Sodium Chloride, Stearic Acid, Lauric Acid, Pentasodium Pentetate, Tetrasodium Etidronate, Methylchloroisothiazoline, Methylisothiazoline, Magnesium Chloride & Magnesium Nitrate.
Packaging from 1 kg: Microwave-resistant plastic container with a sealed lid.
Packaging 500g: Cellophane foil wrap.
(if necessary, ask via comments to supply an empty 1 kg container)
bulk 1 = 1 mini pallet - 240 x 1 kg
bulk 2 = 1 block pallet - 864 x 1 kg
Producer: Stephenson Group