SQ Mica - Metallic Purple - KNM062
Description: These beautiful synthetic mica pigments are coated with a metallic oxide layer. Relative to natural micas, synthetic micas have many advantages such as a better shine, higher purity and larger stability at higher temperature. This pure color pigment is suitable as raw material in cosmetic products and soap. The SQ Metallic pigments are very stable (even at very high temperatures) and ready for safe use in cosmetic products.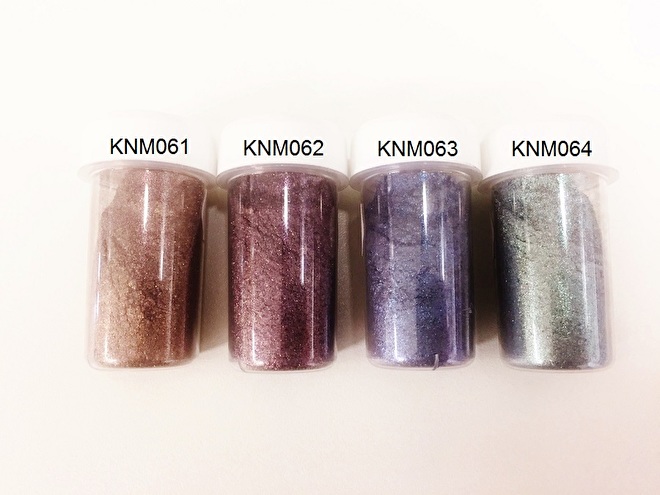 Characteristics:
Micronized.

Does not contain nanoparticles.

Extra high purity.

Extra high shine.

Great stability at high temperatures.

Does not contain animal products.

Not tested on animals.

Guaranteed 100% child labor-free.

Metallic effect in transparent soap.

Suitable for cosmetic applications.
Processing:
SQ Metallic is no final product but a raw material (color pigment) for the production of cosmetic raw materials.
Protection & safety: With frequent use of SQ Metallic, always wear a facemask and safety glasses. SQ Metallic is not harmful and of highest purity. However, a fine micro powder can cause irritation of the respiratory tract in case inhaled repeatedly. It can irritate the eyes when brought in contact with the micro powder repeatedly as well.
TIP: Avoid lumps by not adding the pigments directly to the basic product. First mix the pigments with the to be added fragrance oil, essential oil, basis oil or Glycerin.
Use: Soap, melt & pour soap, creams, bath fizz, make-up, nail art, color gel, acryl powder, etc.
Purity: High purity - Cosmetic quality.
Not suitable for nutrients or internal use.
INCI: Fluorphlogopite, Titanium dioxide, Tin dioxide, Ultramarine blue.​
Grain: 30 - 150 microns
Weight:
5g - 10g - 20g - 60g - 100g - 250g - 500g - 1kg - 5kg