TOP 5 Product
Epsom salt - magnesium sulfate - Bitter salt - ZOU10
Description: Epsom salt is named after a bitter - salt water source in Surrey, nearby Epsom, England. Actually it is not a salt, but a naturally appearing pure mineral compound of magnesium and sulfate. Already known as a natural remedy for several diseases. Epsom salt has a number of benefits for health, beauty and home and garden-related applications.
This magnesium sulfate of extra high purity (min 99,5%) exists of fine mineral crystal. This product is manufactured as food grade product for the pharmaceutical industry, however, it is packed and sold as cosmetic raw material.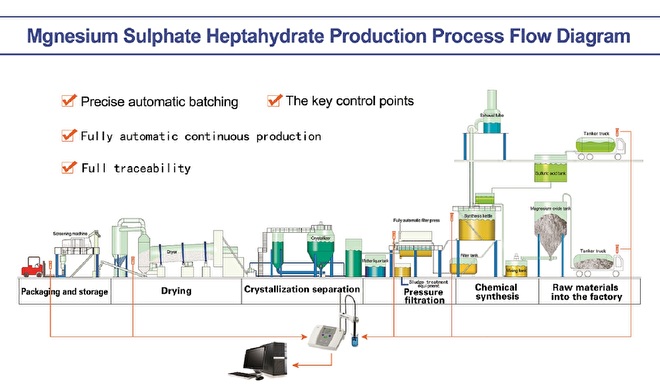 Has a strong

detoxification - and de-acidifying effect

. The sulfates in Epsom salt help to remove the toxins and heavy metals from the cells and thus helps the body to eliminate harmful substances. The skin is

a very porous membrane; adding the proper minerals to your bath water promotes the reverse osmosis process. As a result the salt leaves the body and takes the harmful substances with it. Weekly add 300 to 900 grams Epsom salt to a detoxifying bath.

Aids in sore muscles and relieve sports injuries.​ An Epsom salt bath relieves the pain and ignition, which makes it a useful means for the treatment of sore muscles, bronchial asthma and migraine.
Has a soothing effect on the skin and neutralizes foot odor. Furthermore it has a wound healing and antifungal effect.
Hair and scalp: Distribute equal amounts of conditioner and Epsom salt through the hair and let it rest 20 minutes. This increases the volume of hair.

Relieves stress and relaxes the body:
Stress increases the level of adrenaline and decreases the level of magnesium. Dissolved in warm water, Epsom salt will be absorbed by the skin and complements the level of magnesium. Magnesium promotes the creation of serotonin, a chemical substance in the brains that creates a sense of calm and relaxation. Research states that magnesium stimulates the production of ATP (Adenosine triphosphate), which is favorable for energy and stamina. According to experts, three times bathing in Epsom salt a week will support your appearance, makes you feel better and gives you more energy. Magnesium ions ensure relaxation and reduce irritability by decreasing the effect of adrenaline. Epsom salt improves sleep and concentration, and helps the muscles and nerves function well.

Purity: Minimum 99,5%
It is food grade product, but it is packed and sold as cosmetic raw material.
Purity: Cosmetic quality.
The 25 kg package is packed as food grade product for industrial ends.
Color: white
Weight: 250 g - 500 g - 1 kg - 5 kg - 25 kg
Bulk: 250 kg - 1.000 kg
NCI: Magnesium Sulphate (Epsom salt).
Chemical name: Magnesium Sulphate Heptahydrate
Molecular formula: MgSO47H2O
CAS: 10034-99-8