Aloe Vera Extract / Soyabean oil (organic) - OBW026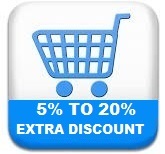 Description: a mixture of Aloe Vera extract mixed with Soy Oil.
The fleshy leaves from Aloe Vera contain a clear, jellylike, pulp. This 'gel' has a strong moisturizing and healing effect. It is even used for treating burns. The Aloe Vera is a desert plant and is able to survive in extreme drought. This strong and healing plant-juice commits itself with moisture easily. Due to this, Aloe Vera is very convenient in cosmetics for treating the dehydrated and dry skin.
This pleasant soft oil is easy to spread and the skin absorbs the oil quickly. It protects the cell membrane of the skin and fastens the creation of new skin cells. Furthermore this fantastic oil has an anti bacterial and fungicidal effect.
Use: cosmetic products, skincare and aromatherapy.
Size: 100 ml - 250 ml - 500 ml - 1 liter - 5 kg - 25 kg
INCI: Glycine soja (Soybean) Oil, Aloe Barbadensis leaf extract
| | | |
| --- | --- | --- |
| INCI% | Banding | INCI Name |
| | >75.0 to 100.0 | Glycine Soja oil |
| | >1.0 to 5.0 | Aloe Barbedensis Leaf Extract |