SQ Multi Chrome - Red / Gold - KNM057
Other name: Metallic Mirror Pigment
Description: The SQ Multi Chrome pigments are especially designed for the nail industry. These dry micronized pigments are manufactured from quartz Crystals, Aluminum and Iron. The powder (each micro grain) consists of multiple colors due to a very complicated and intensive production process. Depending on the angle the color of the pigments will change fluently. Due to this the price of this product is very high. However, one only needs a very little amount of pigment per set of nails.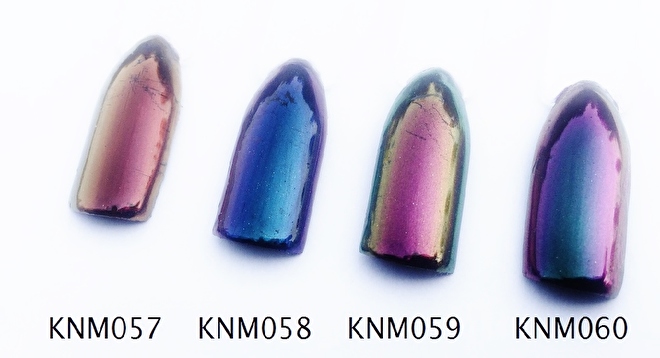 Characteristics:
Micronized.

Does not contain nanoparticles.

Does not contain animal products.

Not tested on animals.

Guaranteed 100% child labor free.

Suitable for cosmetic applications.
Process:
SQ Chrome is no final product but a raw material (color pigment) for the production of, among others, cosmetic products.
Protection & Safety: In case of frequent use and processing of SQ chrome pigments, always wear protection glasses and dust masks. SQ chrome pigments are of the highest purity and not harmful. However, a fine micro powder, which is frequently inhaled, can cause irritation of the respiratory tract. It can be irritating for the eyes as well.
Purpose: Nail art, color gel, acryl powder, cosmetics, prints, etcetera.
Purity: High purity - Cosmetic quality.
Not suitable for ingestion or internal use.
INCI: Silica, Aluminum (CI77000), Iron (CI77491).
Grain: 5-25 microns
Weight:
5g - 10g - 20g - 60g - 100g - 250g - 500g - 1kg