Peg 40 -Hydrogenated castor oil - emulsifier - OGR22
Description: Nonionic, emulsifier (solvent) made of castor oil. Off-white / yellow liquid semi-solid. HLB-value 15 (provides oil-in-water emulsions). pH 5,5 - 7 (3% in water).
Use: Can be added to a formula for 1 to 10%. Can be used in liquid soaps, creams, lotions, shampoo, shower gels, bath oils, cosmetic colorants and fragrance solvents. Often used to solve essential oils in water.
Characteristics: Has a HLB-value of 15, which means that it gives an oil-in-water emulsion. Works as dispersant, has some light caring characteristics and is a solvent or stabilizer for essential oils. The semi-solid substance turns liquid when it reaches a temperature higher than 25 degrees Celsius.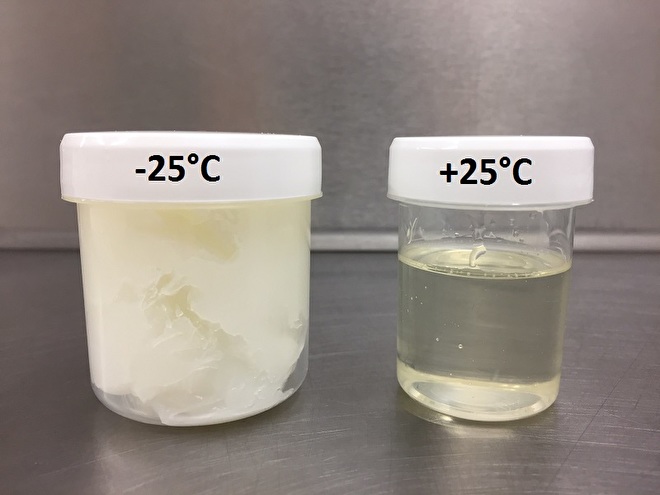 Purity: Extra pure, cosmetic quality.
Size: 100 g - 250 g - 500 g - 1 kg - 5 kg
INCI: PEG-40 hydrogenated castor oil.
CAS: 61788-85-0